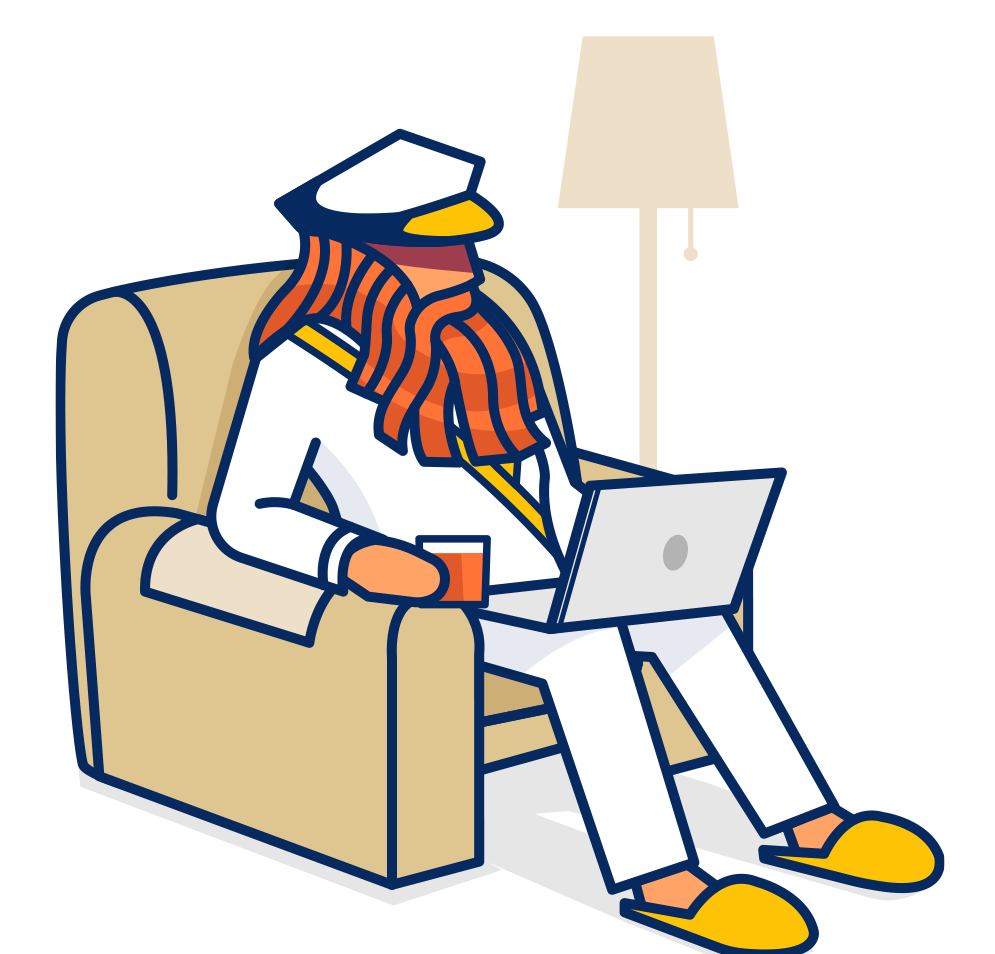 Challenging Times Call for Extraordinary Measures​
Times are challenging and in many parts of the world even frightening. Both health wise and on an economic scale.
Almost everything seems to have stopped. International flights have certainly stopped. Many stores, building projects, hairdressers and so on are not able to continue their businesses for the moment. Like with so many other things, the stalemate is spreading like rings in the water.
We are all hoping and waiting for this to pass and start working as usual again. One big question is of course what we do in the meantime. Only a few companies are daring to develop new products and services during such times. The risks are high and many find it better to sit tight for the time being.
But a period of reduced or no activity should and can be utilised to prepare for the returned activities after the standstill.
I am not a sailor myself, but I know that many boat owners spend the winters, when sailing is impossible, to prepare for the spring. The boat may need some repair or a new coating. It is not time for great expeditions but for proper maintenance, which often suffers of low prioritisation when the sun shines, the wind is optimal and we can sail onwards to new destinations.
A similar case can be made for app development. We have grown accustomed to an increasingly faster changing world, where apps constantly need to be developed and present new features. New developments and new features are top priority often leaving maintenance and error handling behind.
Think of a management meeting in any company developing mobile apps. Unless the app has suffered from severe crashes and errors, most resources will be directed towards the development of new features and new functionalities. App owners have made users accustomed to an ever ongoing development of new capabilities.
Shipbook's Platform as a Tool to Achieve Your Goals​
As many businesses are in a mode of hold, this is the optimal time to look at the already great applications that you have created and make them even more awesome.
One important goal should be to make the app more robust with fewer errors.
Shipbook has created a great platform with tools just for that purpose. The tools are based on our basic core expertise in log management for mobile apps. We have developed two main modules: Logbook and Loglytics. The basis for both is that we allow app developers to remotely collect all log files (or those you choose to collect) from your end users.
Logbook lets you view all your logs and allows for easy search. This is great if you have become aware of a problem occurring with some of your users and you wish to understand what happened prior to the error.
Loglytics is a patent pending feature where we group errors and thus gives you a clear picture of what errors are affecting most users and giving you alerts when there is a drastic increase in specific errors.
Without becoming too technical, our logging solution is a simple, open source SDK. It literally only takes a few minutes to implement upon which you are ready to collect all your mobile logs. Most of our customers save the logs in the cloud, but we also offer an option to save them on your local storage.
If you invest a little time in consolidating your app now, you will be better prepared to return to money time, when businesses get moving again.
Needless to say that the easiness of implementation and the cloud-nature of Shipbook makes it perfect for times when some or many of the people in your development teams are working from home.
I invite you to read two additional blogs written by the CEO of Shipbook Elisha Sterngold:
in which he compares logging with debugging in mobile app development and why crash reporting tools such as Firebase/Crashlytics are good but not sufficient.